OUR STORY
TEAM YINA
We are a AAPI women-founded and women-led team who's diverse, creative, and dynamic. OUR STORY
YINA was founded by Angela and Ervina as a vision to share wellness rituals inspired by Chinese Medicine. Coming from the names of both founders, meaning "harmony and beauty," chosen for our belief that the two go hand in hand.  YINA embodies personalized modern wellness rituals that are rooted in traditional wisdom.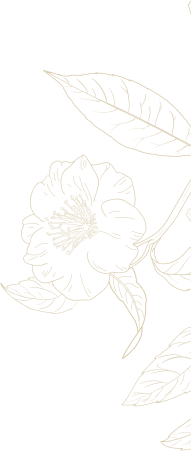 OUR FOUNDERS
ANGELA CHAU GRAY
Angela's journey to TCM started with a class in Medical Ethnobotany at UC Berkeley. This ignited her love of plant biology and spearheaded her pursuit of understanding Chinese medicinal plants, its history and use case in modern living. She has deep interests in understanding Chinese metaphysics and how it plays a role in healing. She heads YINA's product development and operations. If you've ever tried YINA products, they are developed and created right here in California by Angela and the crew.
Ervina healed herself with Chinese Medicine during her cancer treatments. She received a scholarship from the Chinese government for her PhD in TCM and clinical training in autoimmune disease.  She's also a registered TCM dermatologist.  Her passion for medicine and art made her a collaborator in product formulations, brand, and business development for YINA. 
OUR MISSION
We believe beauty and wellness are one. 
We are here to demystify and enliven Traditional Chinese Medicine.

We promote true vitality and disease prevention.
We are committed to deliver efficacious and sustainable products of exceptional quality to you.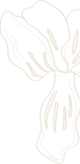 Jocelyn's interest in TCM started in high school when she wrote a paper on acupuncture. After college at UC San Diego, she jumped into several startups in semiconductor and solar with experience in human resources and benefits administration. She decided to transition into the world of TCM and got her Master's and Doctorate in Acupuncture & Chinese Medicine. She currently splits her time between YINA and her private practice focusing on pain management, women's health, and stress management.
Felicia is a member of of YINA's super-efficient operations team  and enjoys testing out YINA's many innovative products, practicing self-care rituals expounded by the founders of YINA. If you enjoy unboxing an YINA goodie package, chances are, it was prepared, packed and shipped to you by Felicia. Not only is she an avid fan of YINA's products, but also YINA's resident gourmand. When not putting together customer's orders, Felicia loves scouring the Bay Area for new eats and drinks.
Sabrina is passionate about expanding and engaging with YINA's community and helping people learn how to elevate their daily rituals with TCM-based health and wellness practices. She also loves trying new care products and sharing her insights with others. She brings her previous experience at an acquired telemedicine startup to the team, and can't say no to a fresh-baked croissant. Outside of work, you're likely to find her searching for interesting new treats for her dog.