The Spirit
PSYCHE AND EMOTIONS IN TCM THE SPIRIT
In Chinese medicine, the Shen or Spirit is a blanket term for five distinctive spirits that each individual human possesses and are associated with each of the body's five Yin organ systems.
THE SPIRIT
SHEN 神
Our spirit as people is what defines our drive, our emotional attachments to lifestyle ideals and other beings presently and in the past, our temperament, and our beliefs. While spirit can be religious, it is not innately religious— it's about human connection.
Diversifying aspects of the spirit helps us to understand it medically. A large aspect of spirit may be innate, but it's also an interactive dynamism, one that allows self-reflection to be a part of how we collaborate with the world in order to define ourselves and our intentional paths in life.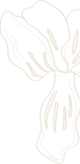 The Spirit is one of the baseline vitals of TCM. Being aware of how it exists with the larger web of the body gives us a deeper, more intimate awareness of our physical body and inner harmony so that we can always strive toward balance.