YINA
Gua Sha Discovery
An elevated Gua Sha ritual for your face and body. This Gua Sha Discovery set is perfect for gifting a friend or yourself, whether you are a novice or expert.
Bian Stone Gua Sha
Our best selling Gua Sha tool is made with the cosmic Bian stone, formed 65 million years ago.
Recovery Body Treatment (RBT)
Infused with a rejuvenating blend of Chinese medicinal plants, the RBT helps to activate circulation, improve elasticity, boost repair, and balance the mind. This deep-conditioning balm leaves your skin smooth and energized while priming it for an elevated Gua Sha ritual.
Botanical Serum (select one)
Botanical facial oil serums, each with its own unique blend of potent medicinal herbs to support your skin's needs.

FORTIFY
A universal, lightweight oil serum to calm and strengthen your skin. For all skin types, including sensitive.

CLARIFY
An herbaceous oil serum to balance sebum production and prevent blemishes. For normal to oily, acne-prone skin. 

REGENERATE
A reparative oil serum to restore and brighten your complexion. For sun-damaged and dull-looking skin.

NOURISH
A

 

restorative oil serum to replenish nutrients and soften fine lines. For normal to dry, mature skin.
Set includes:
- Bian Stone Gua Sha
- Protective Pouch
- Gua Sha Guide
- RECOVERY Body Treatment 7g
- Botanical Serum 3mL (select one)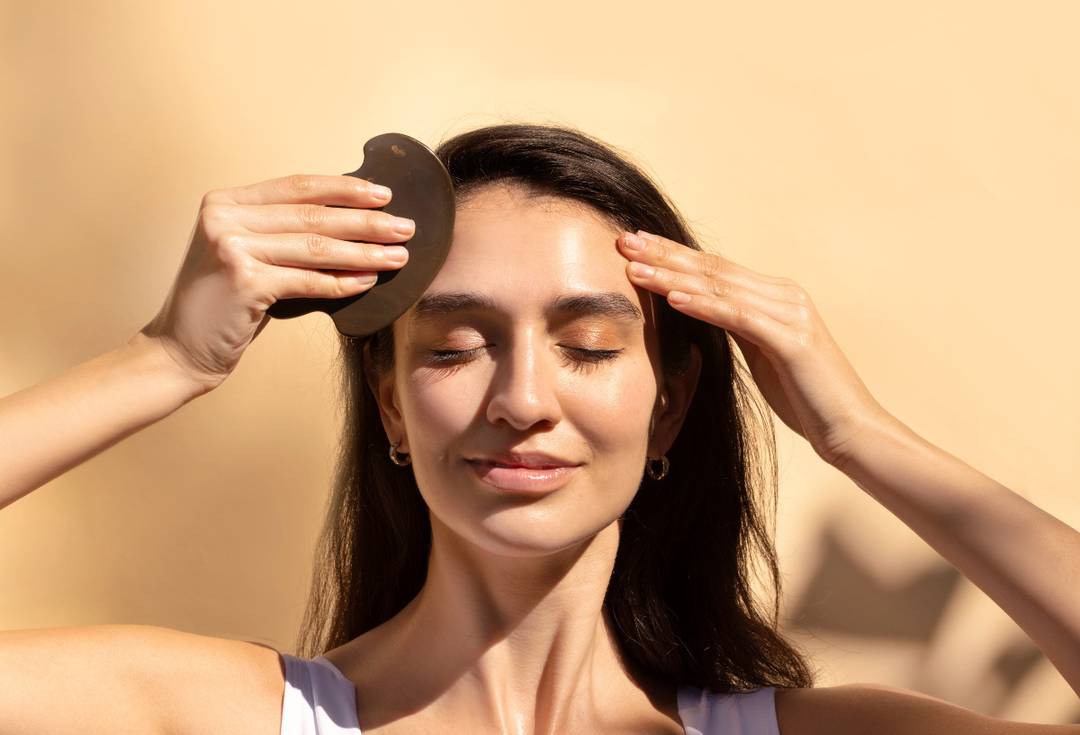 WHY YOU NEED THIS
Perfectly sized for both facial and body massage, YINA's best-in-class BIAN Stone Gua Sha stone is inspired by the ancient practice of Chinese Medicine to activate circulation and invigorate energy.
When practiced regularly, Bian Stone Gua Sha helps depuff, tone, smooth fascia, and improve circulation while releasing tension and promoting relaxation.
Use the stone to massage the face, hips, legs, neck, shoulders, arms or anywhere on your body that needs attention.
We recommend to use our Botanical serums for the face, or RECOVERY Body Treatment for the body when practicing Gua Sha.
Glide stone over your body using medium pressure and unidirectional strokes. Move to a different part of your body after 5-10 strokes. Work your way through your entire body by focusing on one section at a time.

Balanced Qi and Energy
When practiced daily as a supportive therapy, you'll experience
Release of tension and stagnation
Less puffiness, more toned skin
Improved circulation
Better flow of Qi & Blood
Relaxed mind and body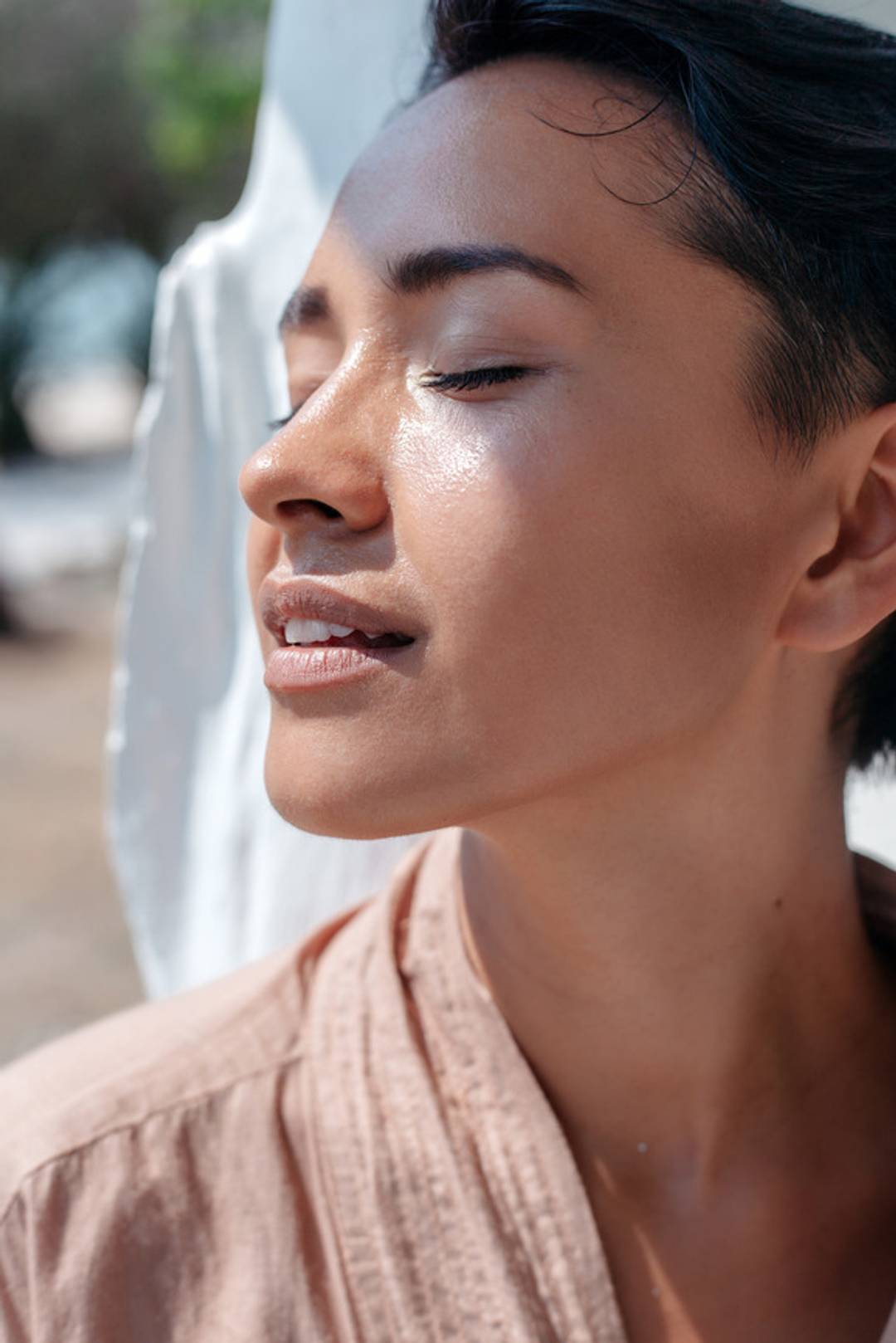 Energetics
Purifies and draws out negative energy. Invigorates, and stimulates elemental energy. Enhances mental focus.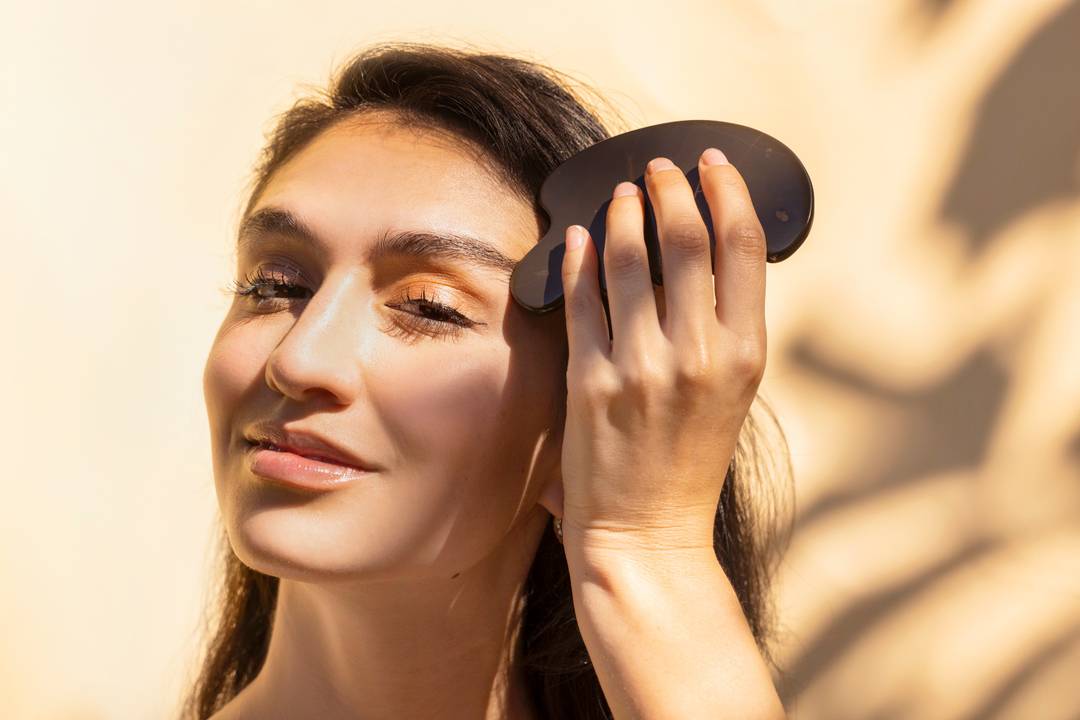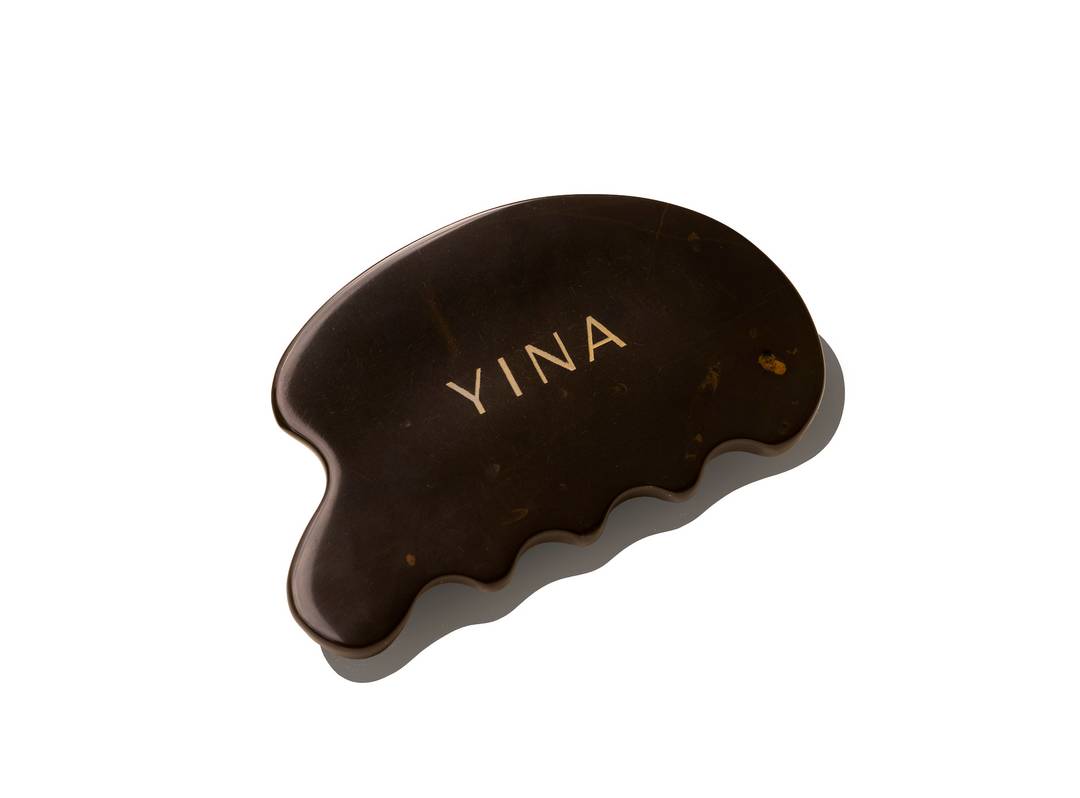 Cosmic Stone
We chose Bian stone for our Gua Sha tool because of its powerful healing properties. This cosmic stone was formed 65 million years when a meteorite landed in Shandong, China. Stone-age excavation found tools made with Bian stone for surgery and healing. ⁠
Our Gua Sha is made with Bian Shi (砭石), a micro-crystalline stone that contains more than 30+ minerals and trace elements that are beneficial to the human body. ⁠ Mineralogy studies show that Bian stone creates far-infrared waves, ultrasound pulses, and negative ions that help boost and regenerate healthy human cells and DNA.⁠ ⁠