The Body
How traditional chinese medicine views the body THE BODY
Where Western medicine looks at a single component of the body, Chinese medicine sees the body as a whole entity, its interconnected organs and systems, and its energetic pathways in order to nourish and rebalance.
The Body
ZANG-FU ORGANS
The health and functions of the body are based on harmonious relationships between the 5 Yin and 6 Yang organs— also known as "Zang-Fu organs."
Although these organs may share the same name in biomedicine, it is important to note that Chinese medicine defines them first by their functions. In this way, other elements of a system are not thought of individually, either. The adrenal glands are not separate or independent structures in TCM, but considered to be part of the Kidney organ system; of belonging to the kidneys. It is only through these relationships that the organs are defined. To reflect this difference, the organs' names are often capitalized.
Because everything in this world holds Yin and Yang, so do our organ systems. Chinese medicine recognizes five Yin organs, wu-zàng, and six Yang organs, lìu-fǔ.
Zang-Fu Organ pairs:
Heart — Small Intestine
Spleen — Stomach
Lungs — Large Intestine
Kidneys — Bladder
Liver — Gallbladder
The Pericardium is sometimes considered the sixth Zang Organ. The Triple Burner has no physical manifestation but rather thought of as cavities that house the organs.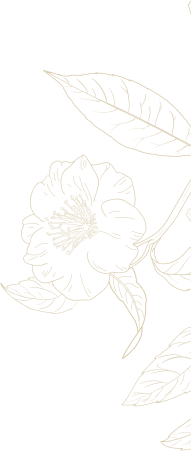 Zang Organs
THE 5 YIN ORGANS
Yin (zàng 脏 ) organs produce, transform, regulate, and store Qi, blood, essence, fluids, and spirit.
These include the Heart, Spleen, Lungs, Kidneys, Liver, and sometimes the Pericardium is considered the sixth Yin organ. Fu Organs
THE 6 YANG ORGANS
Yang (fǔ 腑 ) organs are mainly responsible for digesting food and transmitting nutrients to nourish the body, blood, Qi, fluids, and spirit, and get rid of the rest as waste. 
These include the Small Intestine, Stomach, Large Intestine, Bladder, Gallbladder, and Triple Burner (not a physical organ).
The Body
THE 6 CURIOUS ORGANS
There are also six miscellaneous organs otherwise known as Curious Organs (奇恒之腑 Qí Héng Zhī Fu), which include the Brain, Marrow, Bone, Blood Vessels, Uterus, and Gallbladder.
The Gallbladder is both a Yang (fu) and Curious organ because it is involved in breaking down food (input) but it contains a pure substance that's neither Yin or Yang— bile. Our organs all work together in unison with each other, united by the pathway of the meridians. It's in the balance of all these systems that health is measured. Without understanding the entire picture, this harmony we seek in TCM cannot be perceived. Organs depend not only on our meridians, but also on each other for dynamic functionality and integration.