YINA
Organic Baby Chrysanthemum
Our baby chrysanthemum flowers are sourced from a small organic farm in Shan Dong, grown without the use of pesticides and fertilizers. They are naturally air dried without the use of sulfur fumigation to preserve all their medicinal properties.
organic, certified by CCOF
correct species according to Chinese Pharmacopeia
independent third-party screening
free from heavy metals, sulfur dioxide, or other contaminants 
Dried chrysanthemum buds are another pantry-staple in many Asian households. It helps relieves red, dry and tired eyes, treats acute fever, soothes sore throat, reduces inflammation in the skin, and cools heat within the body.
Enjoy them in tea, soups, or desserts. See a few recipes below!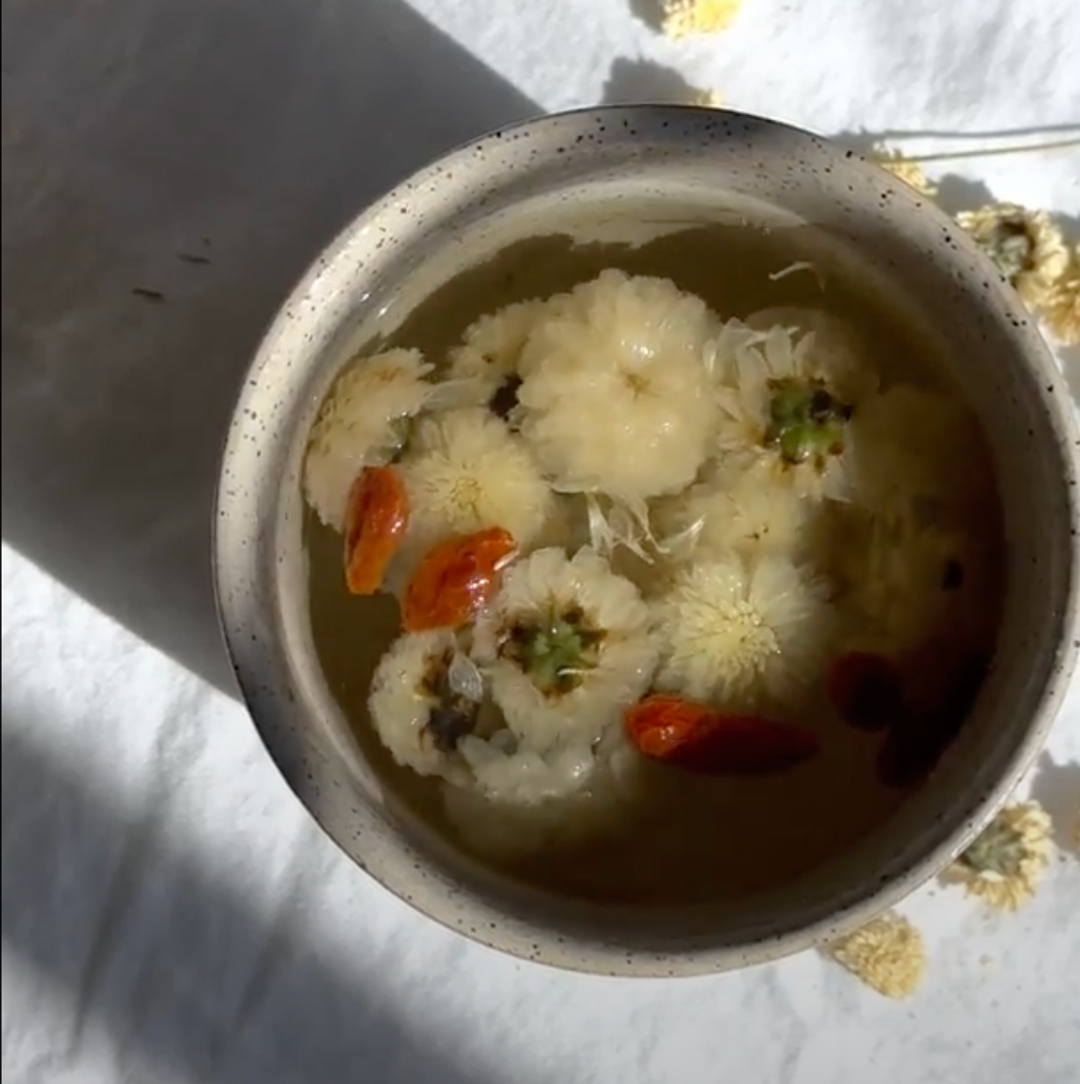 TCM BENEFITS
Chrysanthemum is often used in Traditional Chinese Medicine for the following benefits:
Releases Wind-Heat from the Liver to clear the eyes
Cools rising Liver Yang and Heat
Cools Heat of the Liver and Kidney
Clears heat toxin
BRIGHT EYES ELIXIR
Try this classic Chinese medicine tea to brighten and soothe tired eyes. You can drink this daily to nourish the eyes and improve vision.
5g chrysanthemum
5g goji berries
Boil the ingredients in 2 cups of water for 5 minutes to infuse and extract. Enjoy! This tea tastes subtly floral with a mild hint of sweetness.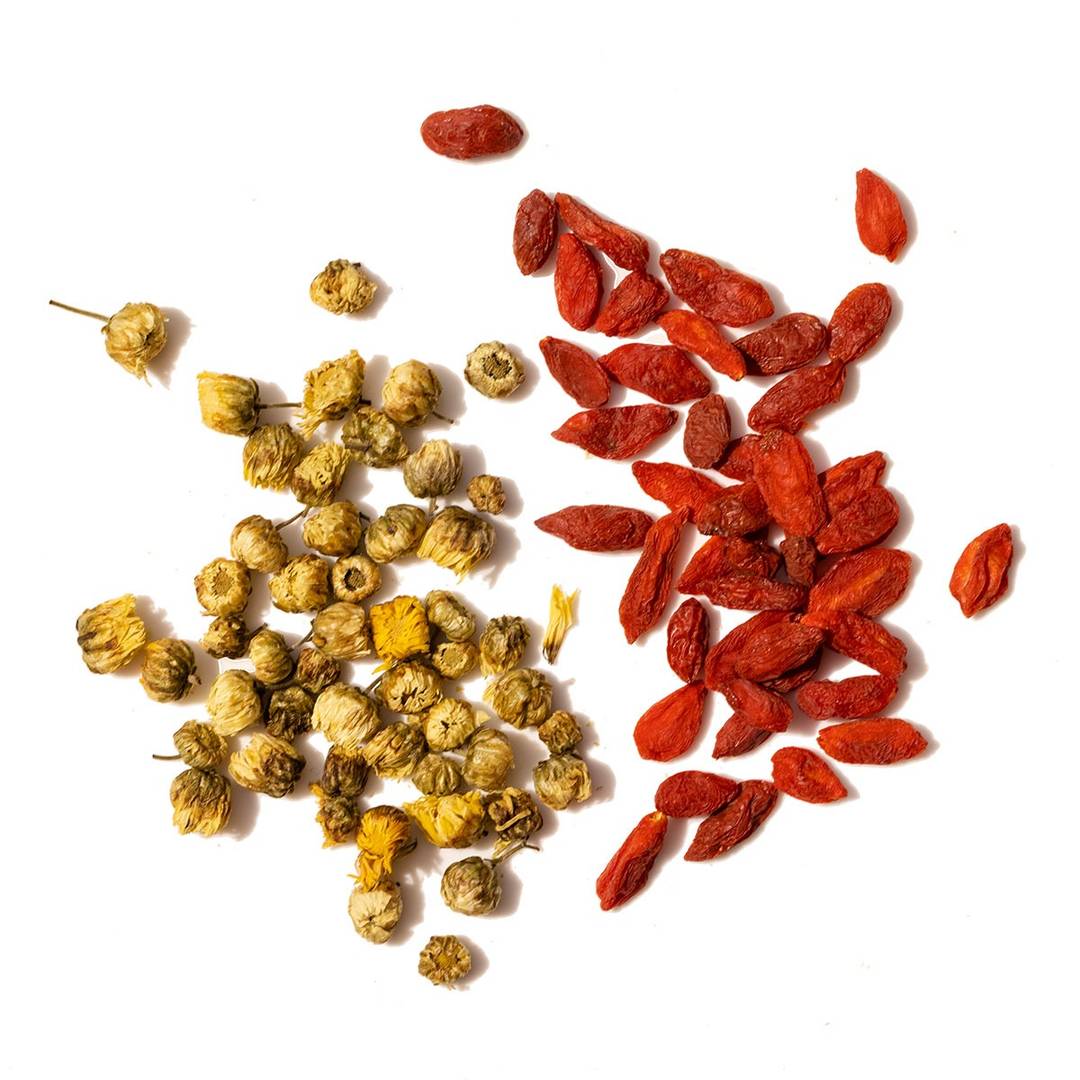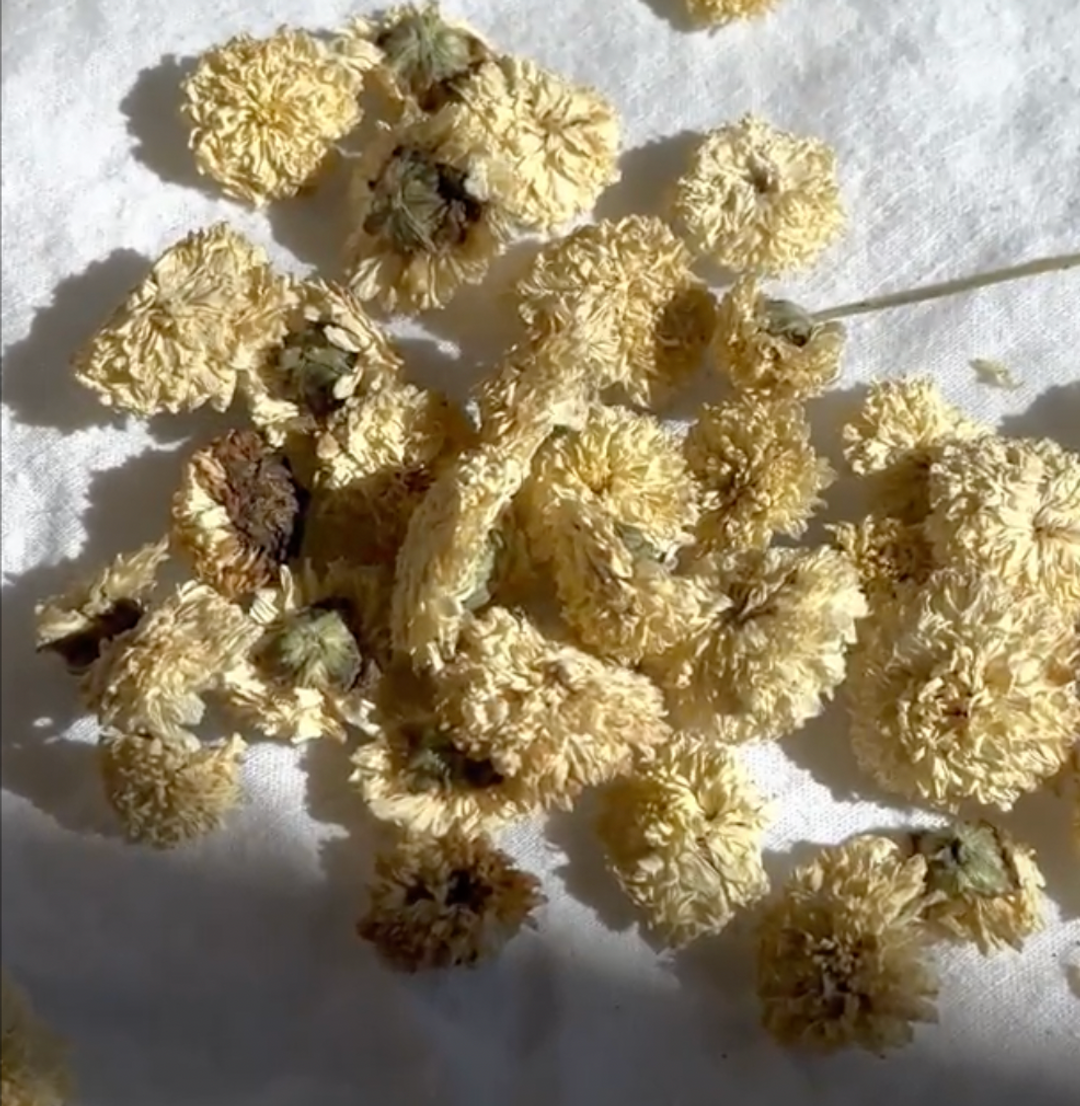 CHRYSANTHEMUM 菊花
Quantity: 4 oz, 113 g
Common Chinese name: 菊花 ju hua
Scientific name: Chrysanthemum morifolium
TCM Taste: Bitter, Sweet
TCM Nature: Cool
Meridians: Liver, Lung
Contraindications: Very safe and can be eaten freely as food.
This statement has not been evaluated by the Food and Drug Administration. This product is not intended to diagnose, treat, cure, or prevent any disease.