OJOOK
OJOOK Toothpaste
NHA AND BAMBOO SALT
This gentle, everyday toothpaste reduces plaque buildup and bacteria while restoring tooth enamel with nano-hydroxyapatite (nHA) and promoting gum and oral microbiome health with treasured 9x baked bamboo salt (Jukyeom) from Korea. Our unique, clean toothpaste features a natural, refreshing peppermint and pine flavor free from  overpowering fragrances, or dyes. Savor it with all five senses.
Fluoride and Triclosan-Free • Cruelty-Free • Vegan • Sustainable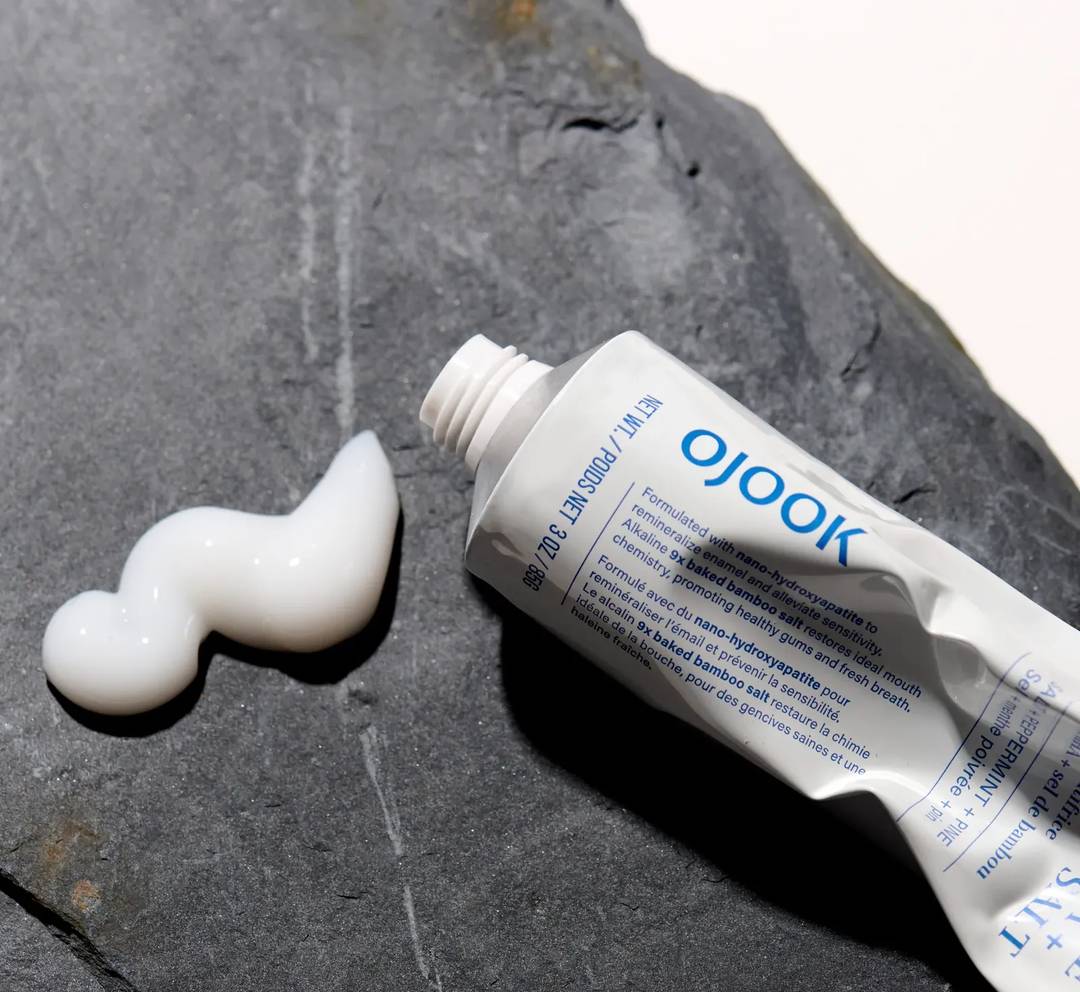 Why it's so special?
Free of: Fluoride, SLS and sulfate, preservatives (Paraben, Phenoxyethanol), endocrine disruptors (Triclosan, phthalates etc), Titanium dioxide, Zinc oxide, artificial and natural sweeteners, synthetic and natural dyes, alcohol, synthetic flavors.
Apply toothpaste to a dry toothbrush, brush, and rinse. Avoid any food or drink for 30 minutes after use for the best results. Store at room temperature.
Do not use if the aluminum tube is punctured or damaged before opening.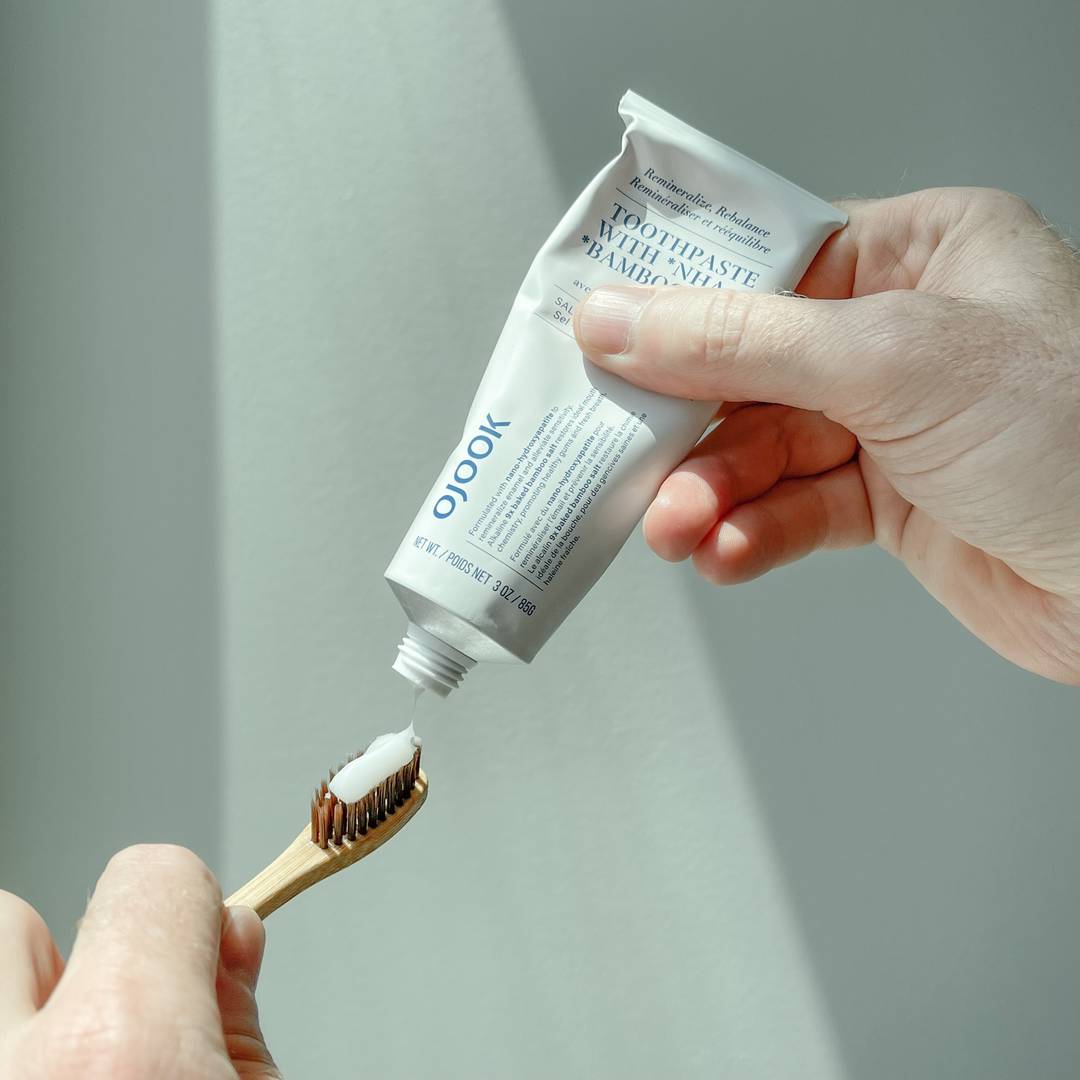 Nano Hydroxyapatite (nHA) to remineralize enamel, brighten teeth, and prevent sensitivity.
9x baked bamboo salt with strong alkaline properties restores the ideal mouth pH level. Bamboo salt is used in Korean medicine to cure gingivitis, gum disease, and inflammation.
Xylitol can starve the harmful bacteria in your mouth, reducing plaque buildup and tooth decay.
Baking Soda gently scrubs away plaque, whitens teeth, and freshens breath.
Pine oil helps relieve gum and mouth sores.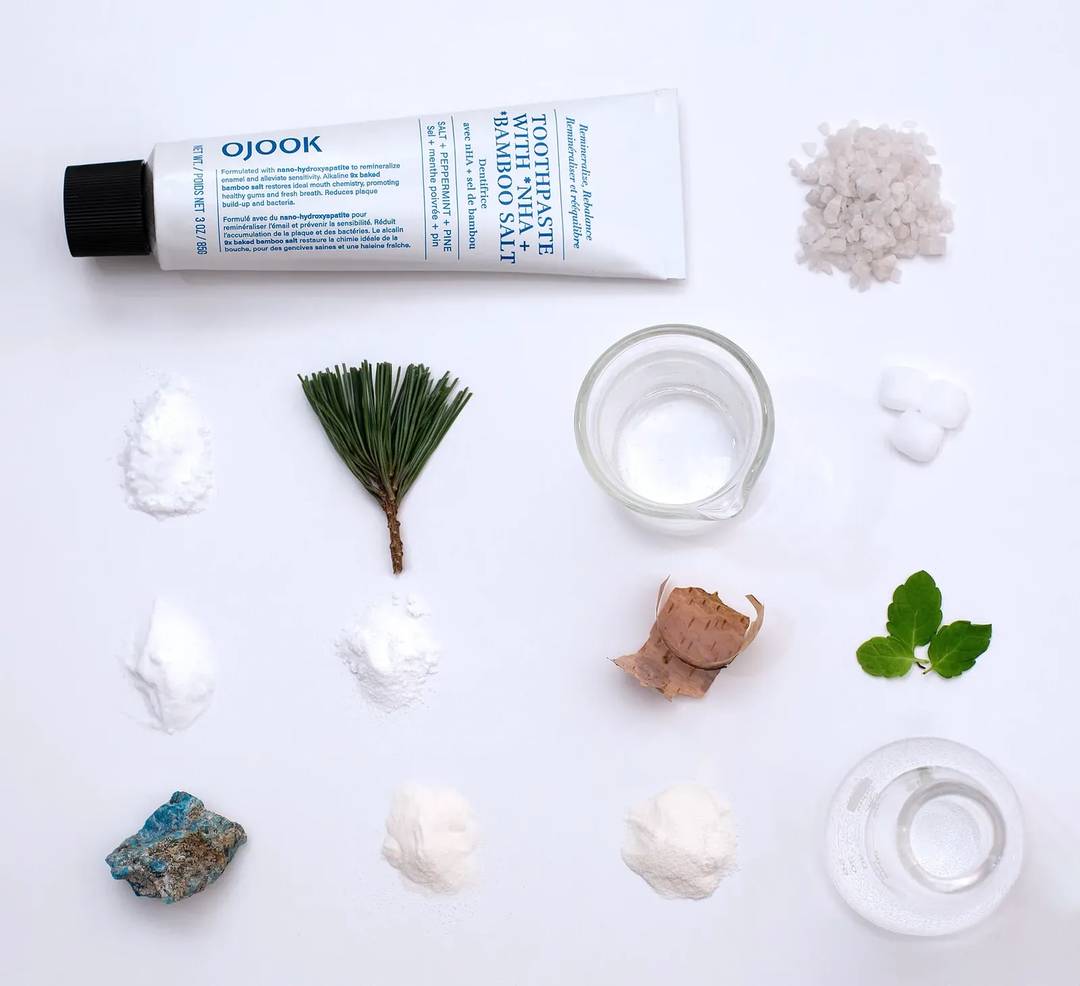 Tube: aluminum Cap: HDPE Carton: FSC-certified paper, recycle or compost