YINA
Bian Stone Gua Sha
Gua Sha By YINA Wellness

"BEST GUA SHA" - VOGUE
Perfectly sized for both facial and body massage, YINA's best-in-class BIAN Stone Gua Sha stone is inspired by the ancient practice of Chinese Medicine to activate circulation and invigorate energy.  

Our Gua Sha is made with Bian Shi (砭石), a micro-crystalline stone that contains more than 30+ minerals and trace elements that are beneficial to the human body. ⁠ Mineralogy studies show that Bian stone creates far-infrared waves, ultrasound pulses, and negative ions that help boost and regenerate healthy human cells and DNA.⁠ ⁠

When practiced regularly, Bian Stone Gua Sha helps to tone, smooth fascia, depuff, and improve circulation on the skin while releasing tension and promoting relaxation.
Stimulate. Release. Invigorate.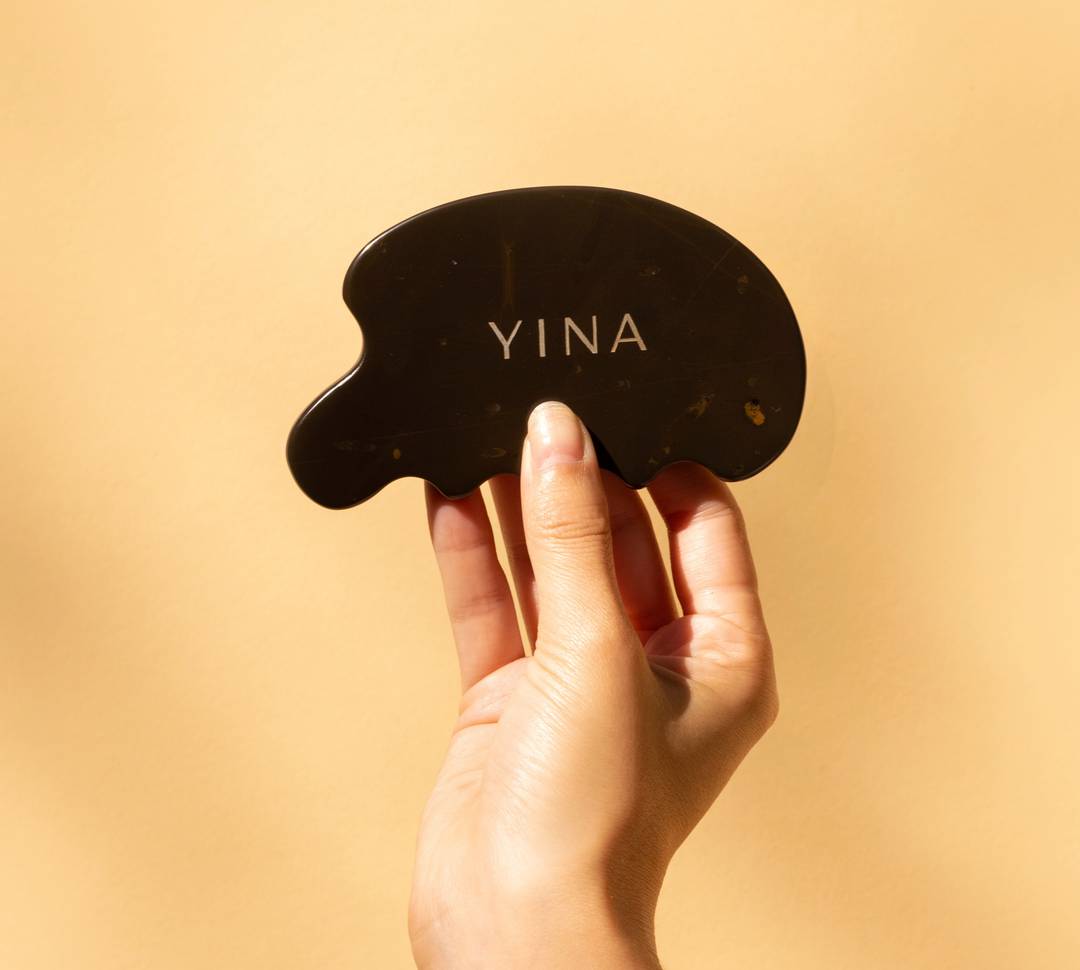 Cosmic Stone
We chose Bian stone for our Gua Sha tool because of its powerful healing properties. This cosmic stone was formed 65 million years when a meteorite landed in Shandong, China. Stone-age excavation found tools made with Bian stone for surgery and healing. ⁠
Each piece is individually hand-cut and polished by artisans and every stone is unique with its own nuances and markings. We partner with a woman-owned establishment in Shandong that is certified to produce medical-grade Bian stone Tools.
How To Gua Sha
Use the stone to massage the face, neck, shoulders, limbs, or anywhere on your body that needs attention.
We recommend to use a YINA Botanical Serum for the face, or RECOVERY Body Treatment for your body when practicing Gua Sha.
Glide stone over your body using medium pressure and unidirectional strokes. Move to a different part of your body after 5-10 strokes. Work your way through your entire body by focusing on one section at a time.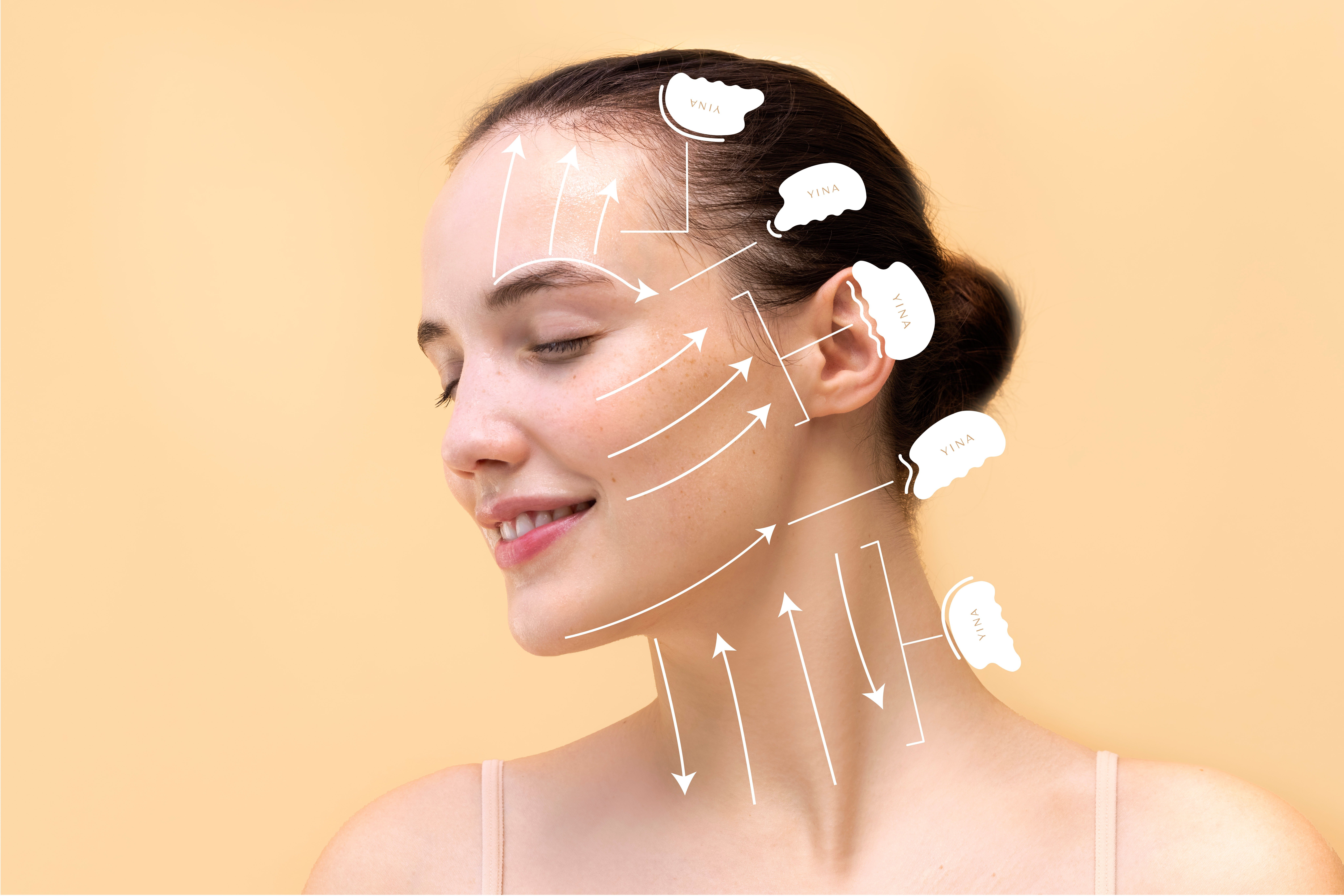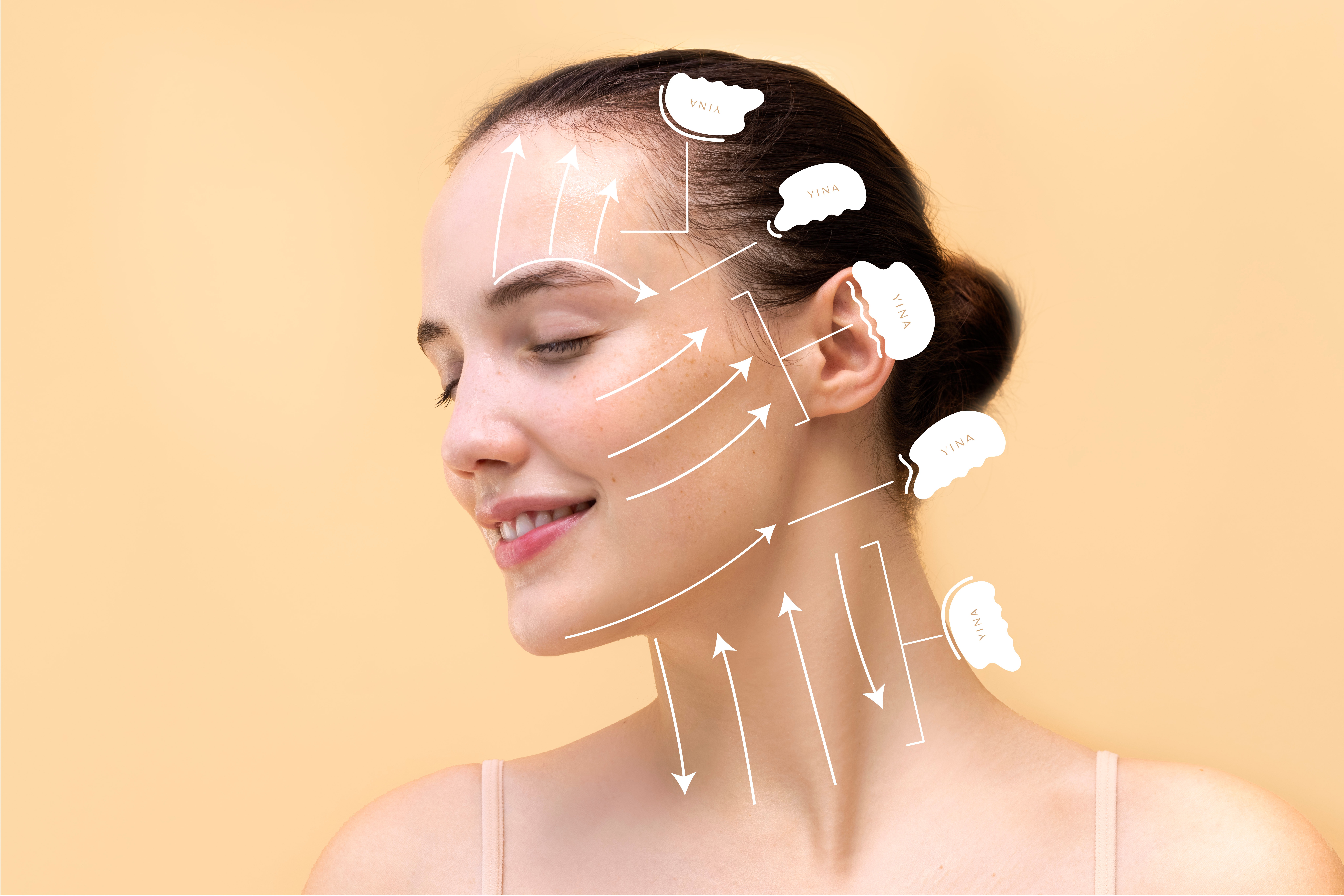 Balances Energy
When practiced daily as a supportive therapy, you'll experience
Release of tension and stagnation
Less puffiness, more toned skin
Improved circulation
Better flow of Qi & Blood
Relaxed mind and body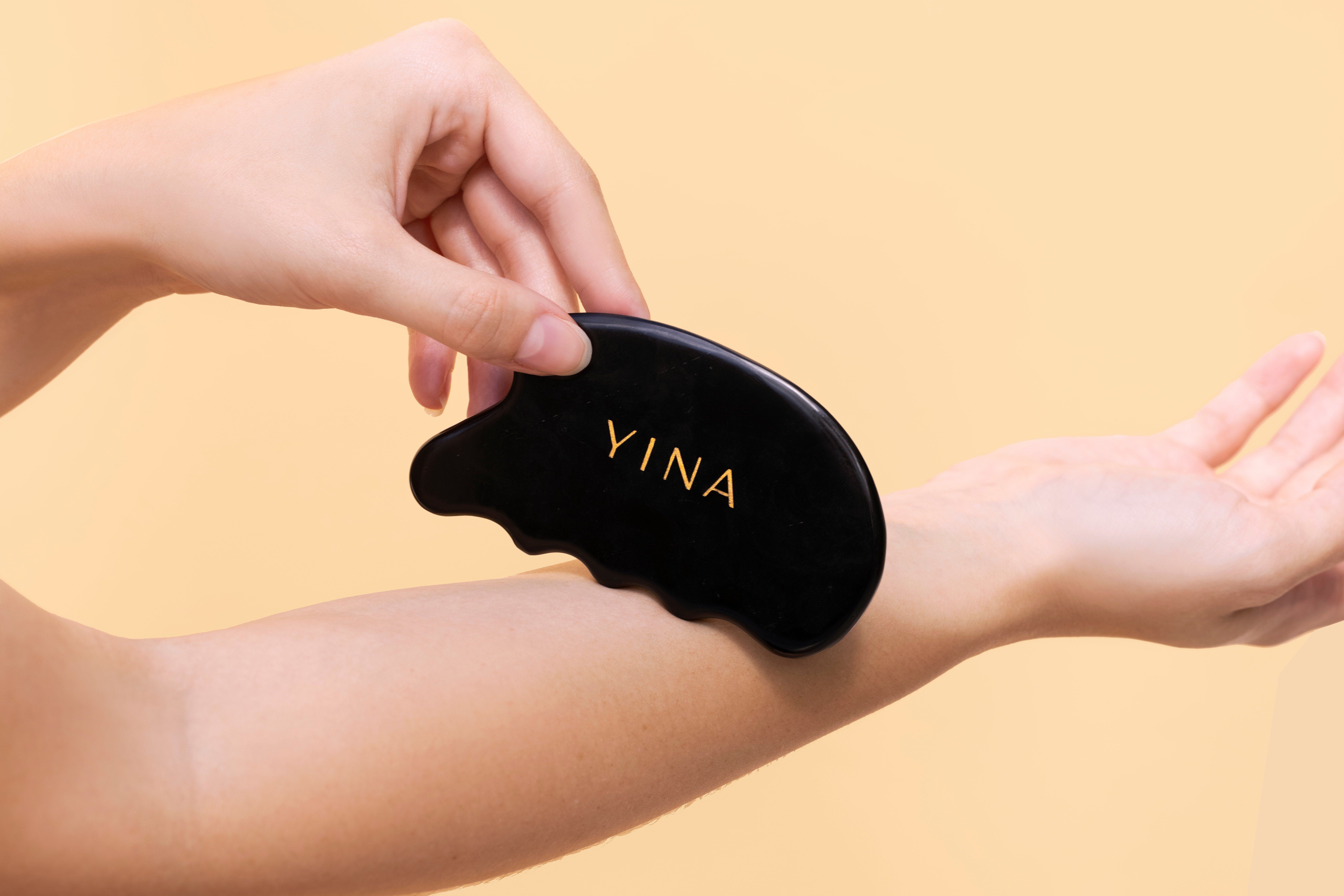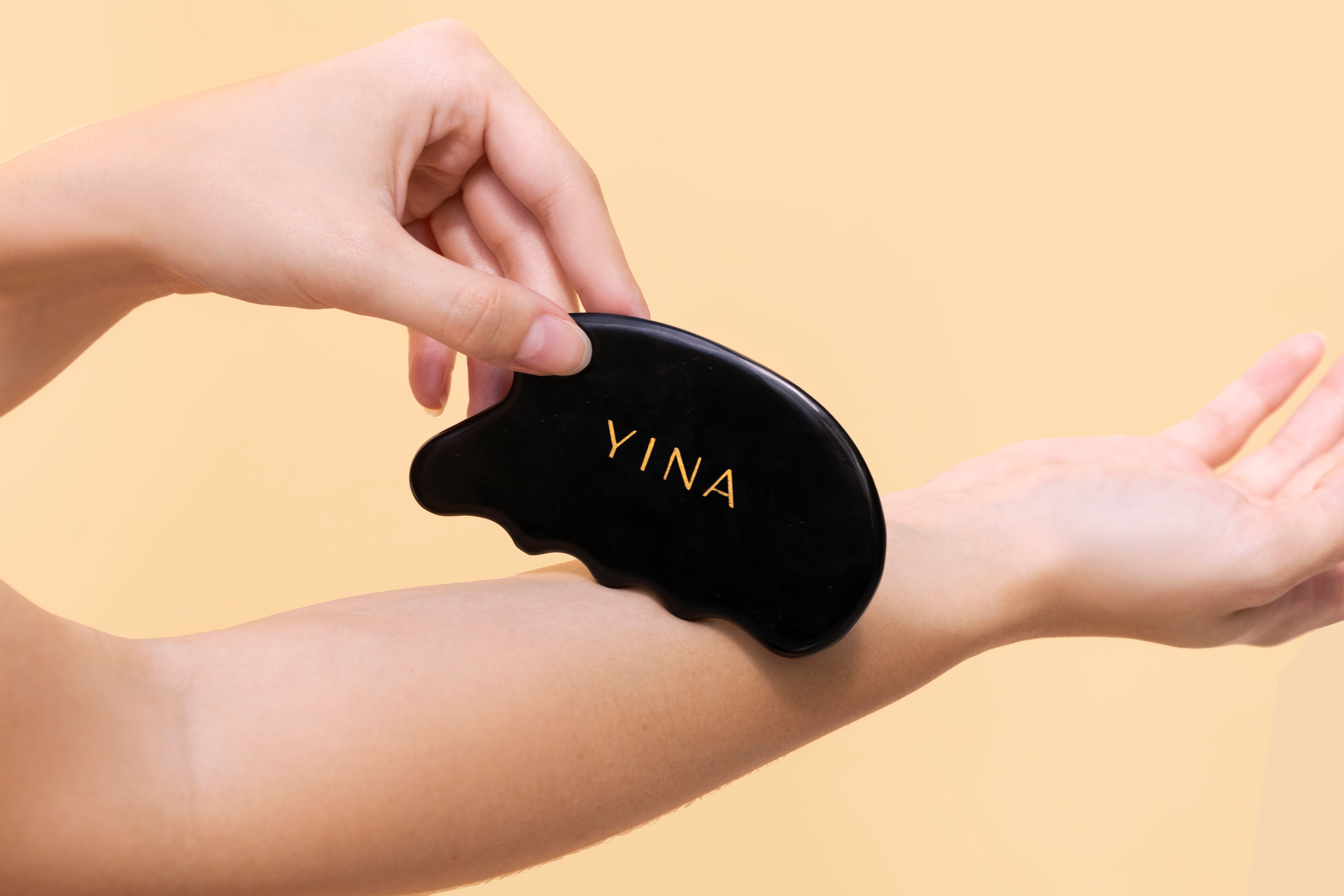 Energetics
Purifies and draws out negative energy. Invigorates, and stimulates elemental energy. Enhances mental focus.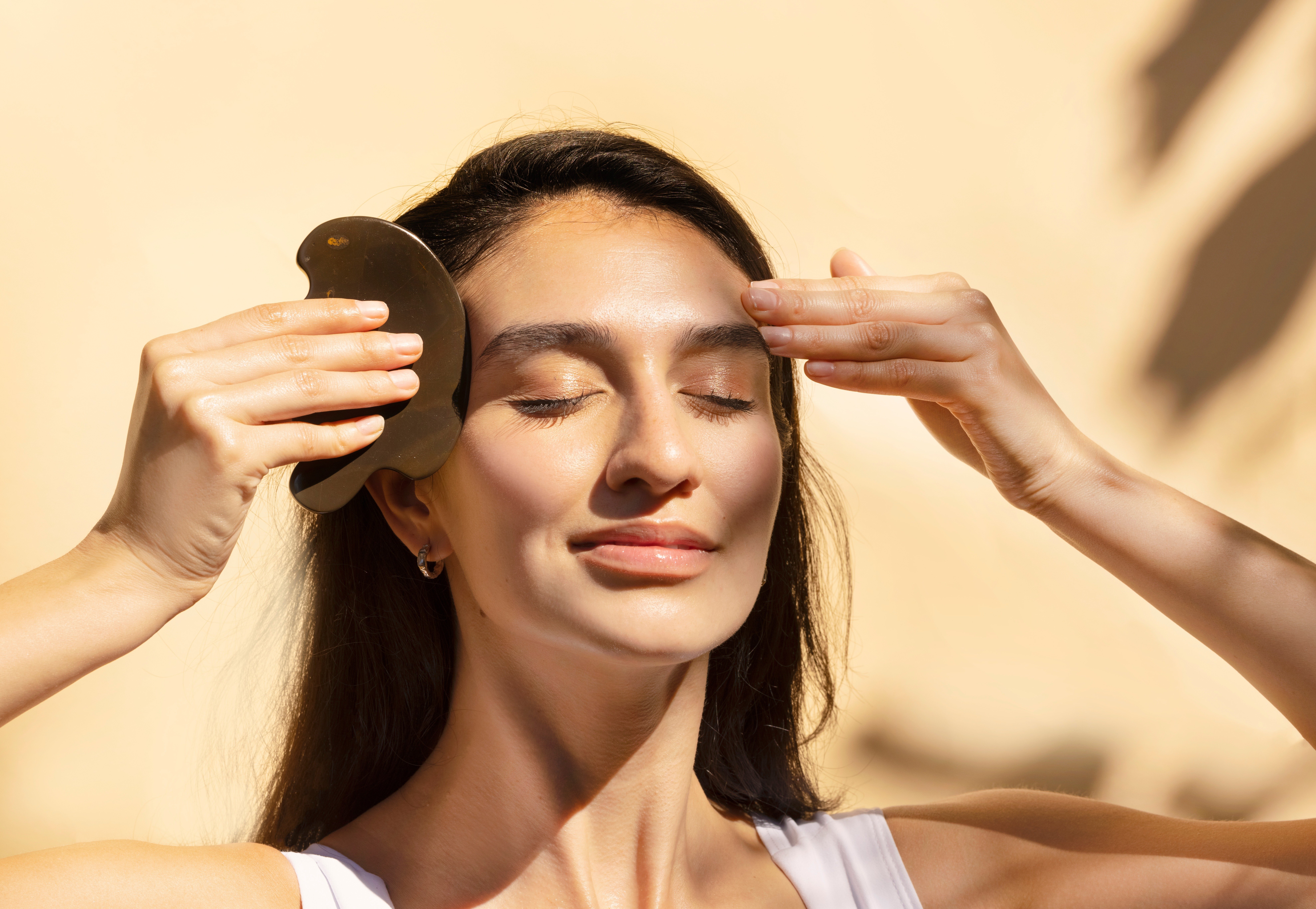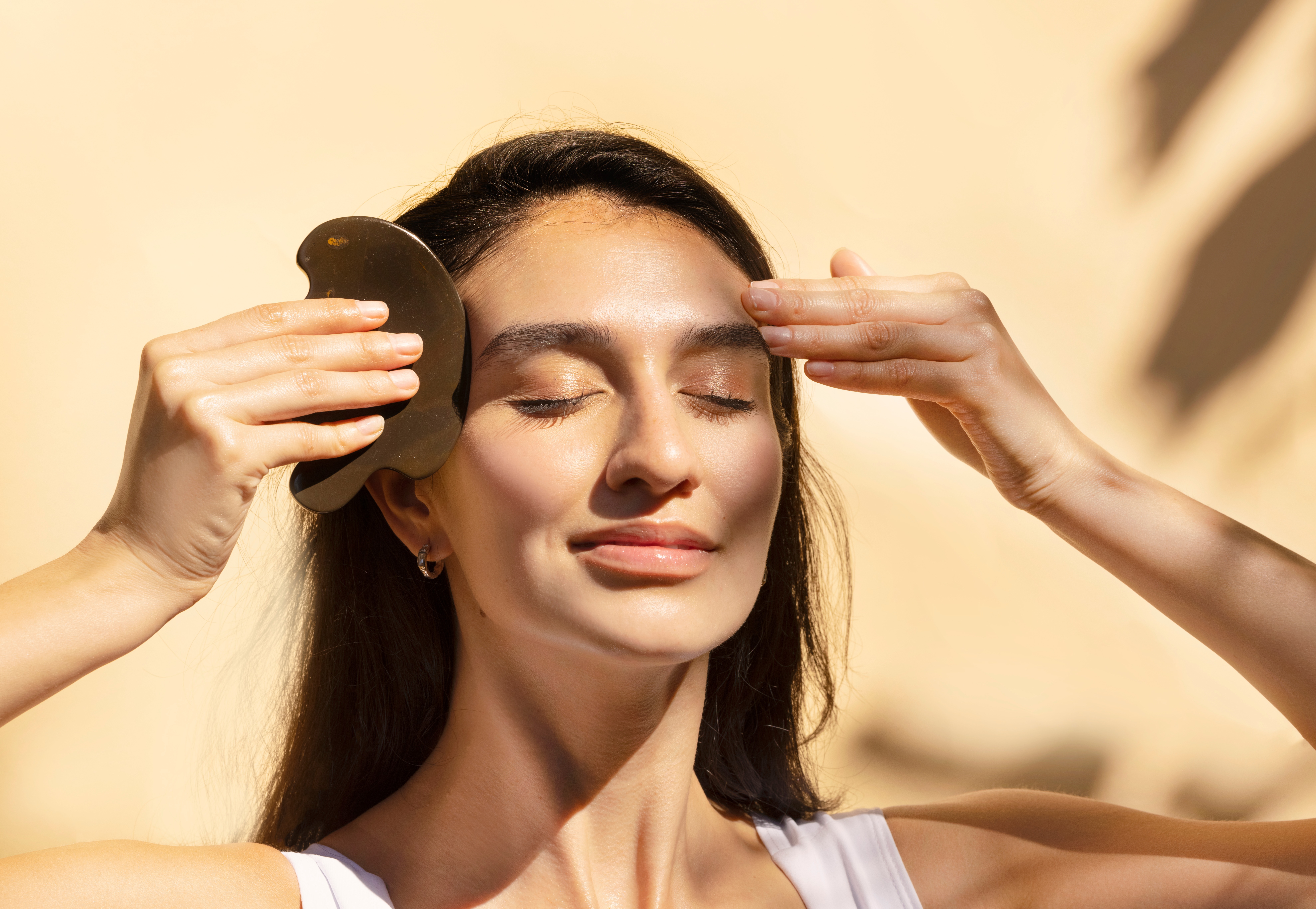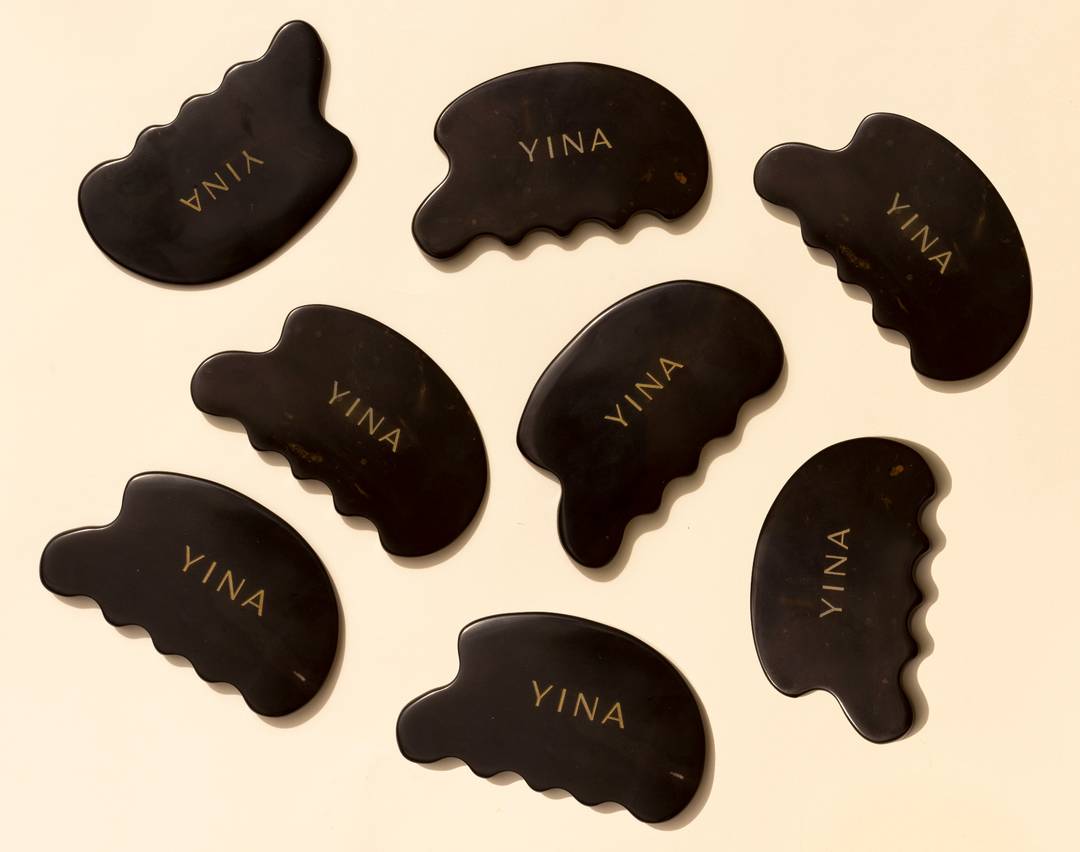 Authentic Bian Stone
High quality Bian stones are limited and ours are sourced directly from Shandong, China, the only place in the world that produces Bian stone.
Bian stones come in a range of colors from brown to grayish black. The highest grade of Bian stones are Xuan Huang 玄黄 - rich brown with copper undertones.
No two stones are completely alike. You may receive a piece that's more uniformed in a deep gray brown or, one with beautiful naturally-formed yellow spots. Each piece is special and intentionally selected for their powerul healing properties.