YINA Wellness
Bath Ritual
BATH RITUAL by YINA Wellness

YINA Wellness BATH RITUAL features 100% Japanese Mugwort to help you relieve stiffness, boost circulation, and calm the senses. Each bath pack holds 15 grams of organic mugwort grown by a seventh generation mugwort farmer from the pristine mountains of southern Japan.

Release tension, soften your skin, and recharge your energy.
Includes 9 bath packs in each reusable canister.
BENEFITS OF MUGWORT BATH
Promotes circulation

Helps relieve pain
Regulates Qi
Calms the mind
Supports female health
* Based on East Asian Medicine principles
CONTRAINDICATIONS
Avoid bathing with mugwort if pregnant. Please consult with your primary care provider.

ELEVATE YOUR BATH RITUAL
Mugwort is a time-honored plant that's traditionally used to soothe the skin, warm the body, and regulate female health.
Due to its warming and moving properties, it's often used to dispel cold and dampness which show up as joint aches and feeling of heaviness.
It also has anti-inflammatory, anti-bacterial, and anti-fungal properties.
How to use
Full bath: Draw your bath and place 1-2 packs in warm water. Squeeze the packs to maximize infusion of herbal magic into the water. Soak and relax for 20 minutes.
Foot bath: Steep a pack in a small pot of hot water for 5 minutes. Draw your warm foot bath and pour infusion into the tub. Soak and relax for 20 minutes.
NOTE: Avoid drinking alcohol while soaking with mugwort. Avoid soaking while pregnant. A full body soak may be too warming for individuals who are sensitive to heat. Solution: adjust water temperature, soak body in 5 minute intervals, or opt for foot soak.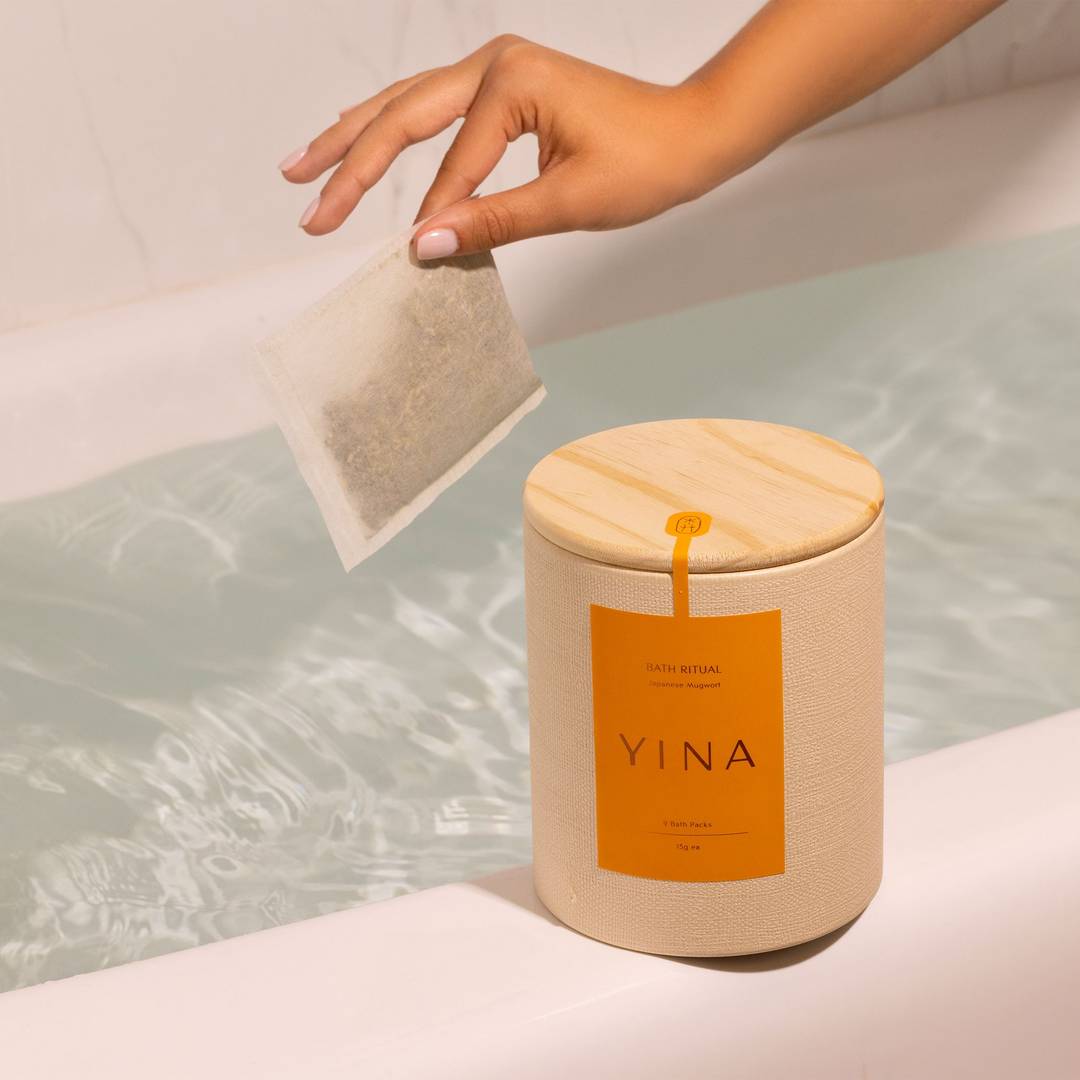 Warmth and Relaxation
Deep relaxation and rejuvenation. Increased circulation that helps to relieve aches and pain, support healthy menstrual flows and female health with regular use.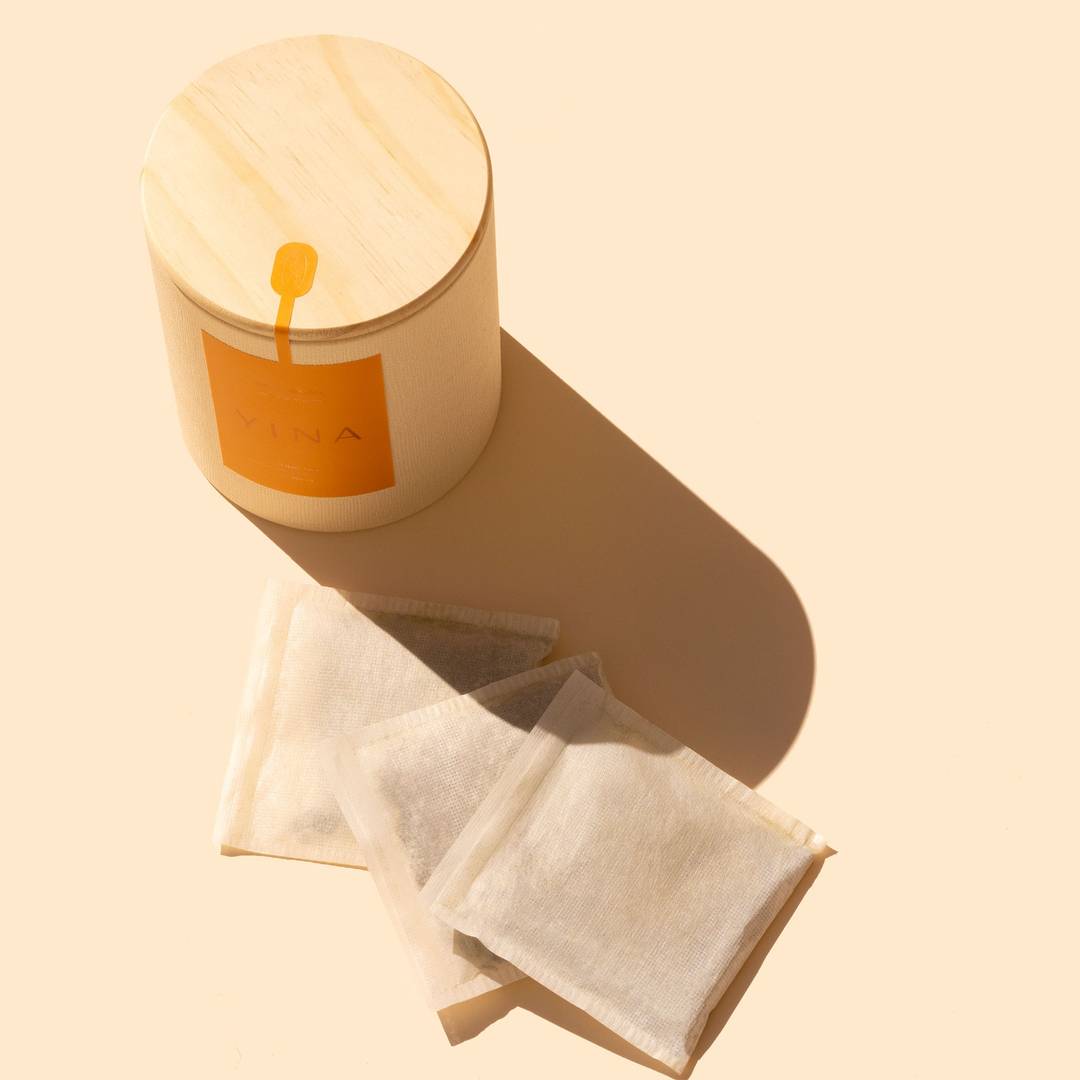 Energetics
Inspires connections to your inner wisdom and helps center senses. Activates healing, promotes relaxation, and rebalances energy.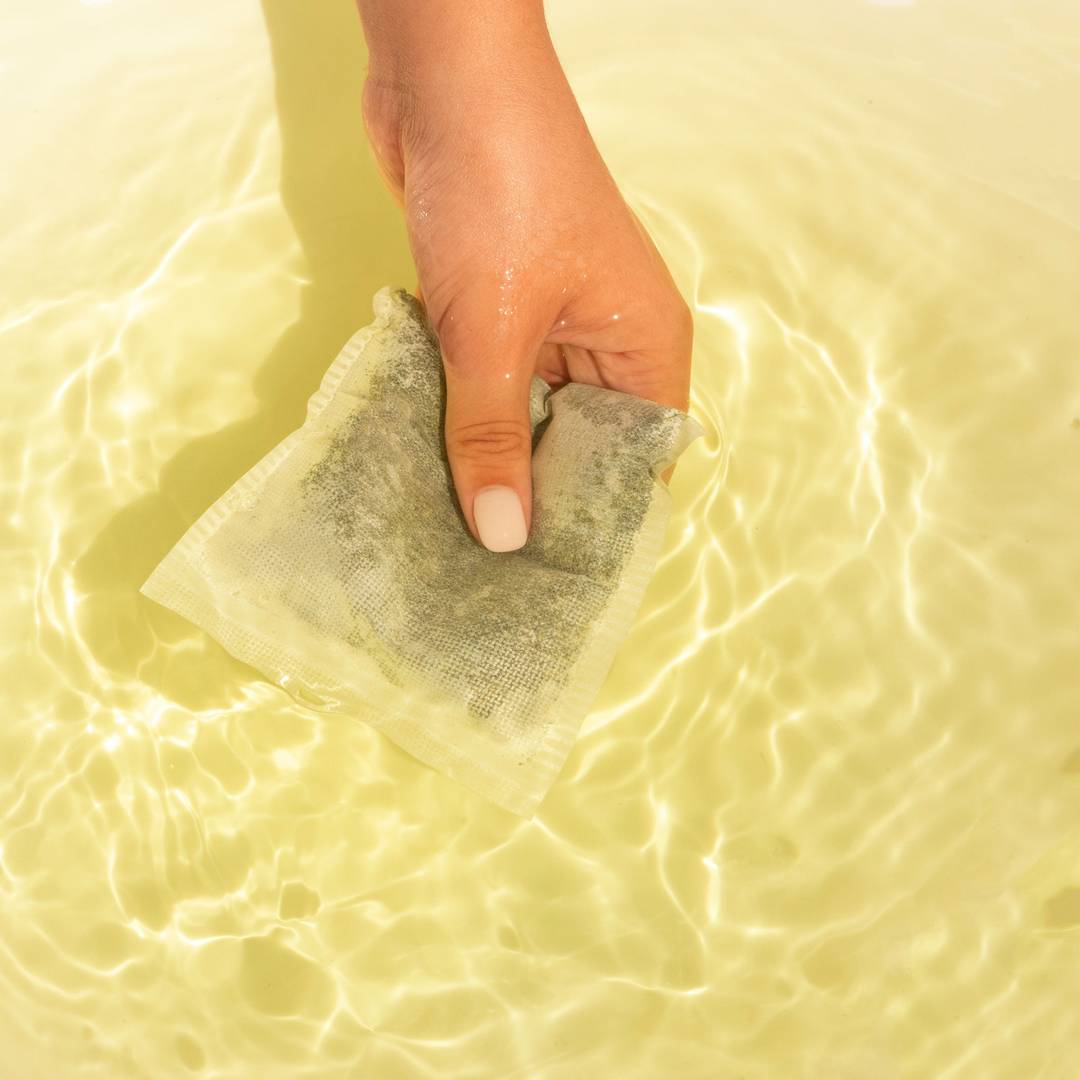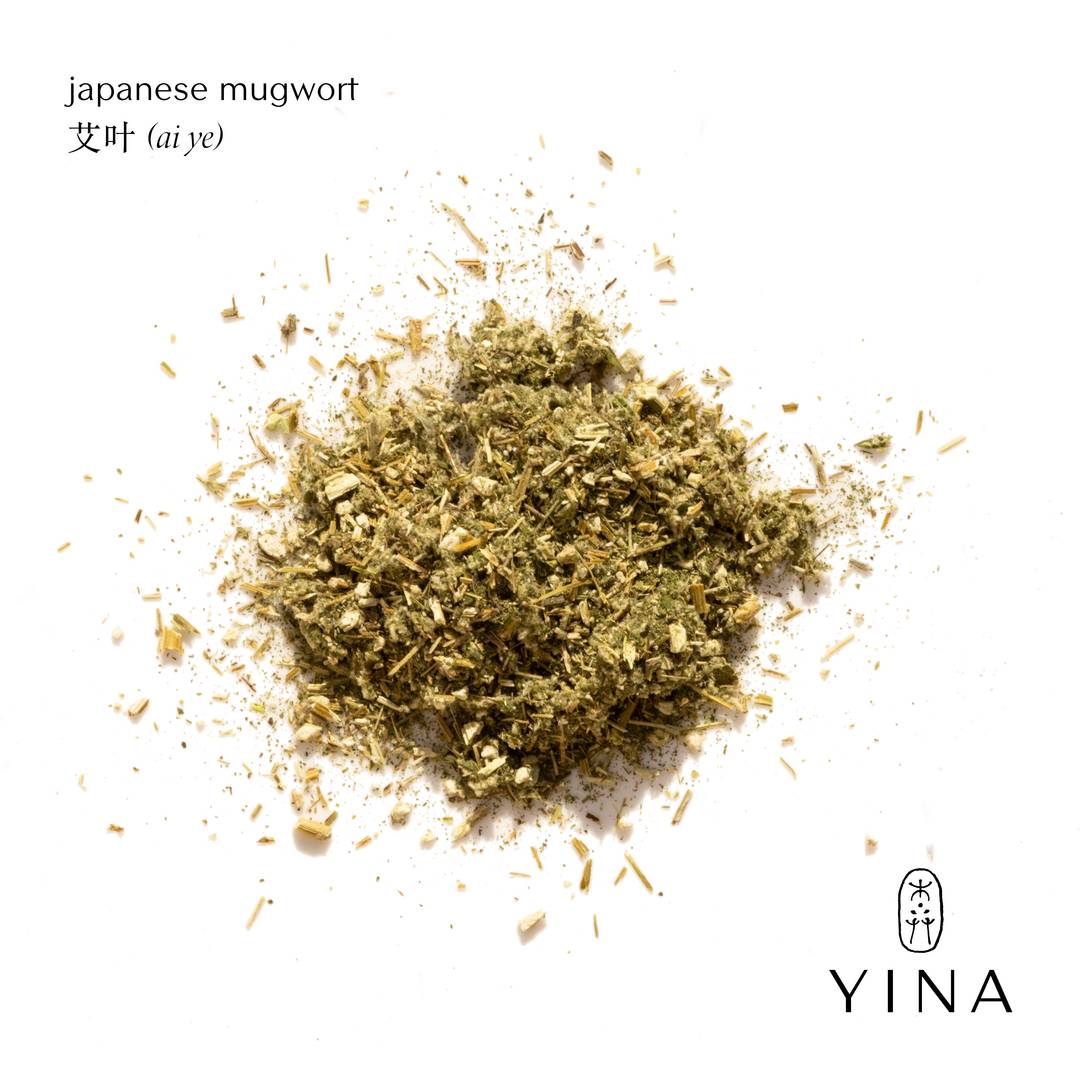 East Asian Medicinal Herb
Mugwort (艾叶) - warming, moving, anti-inflammatory, anti-bacterial, anti-fungal
ingredients
Ai Ye (艾叶) - Artemisia princeps

Mugwort is a potent warming and moving herb that also has anti-inflammatory and anti-bacterial properties. This herb promotes circulation, dispels cold and dampness, soothe and calm the skin.

Mugwort
100% Organic Artemisia princeps grown in Japan
Disclaimer:
YINA does not test on animals. For external use only. If irritation occurs, discontinue use and see your physician. Our formulations may differ subtly, depending on the availability of raw ingredients. Please revisit our website for the latest updates. Store in a cool dark place, away from sunlight, below 27°C/80°F.
See all ingredients