YINA
EXQUISITE Mini Set
Limited Edition 6 pc

Your favorite YINA face and body ritual in mini sizes. This 6-piece YINA discovery set is perfect for gifting or yourself!

Set includes:
- BIOADAPTIVE Cleanser 10mL
- ESSENTIAL Mist 10mL
- HYDRACLOUD Cream 7g
- BOTANICAL SERUM 3mL (select one)
- RECOVERY Body Treatment 7g
- DECOLLETAGE Treatment 7g

BIOADAPTIVE Cleanser
A gentle, creamy, pH-balanced cleanser to strengthen, clarify, and brighten your skin. Features white tea, poria, pearl.

ESSENTIAL Mist
A toner-essence to soothe and balance your skin. Features prebiotics, white tea, and tremella.

BOTANICAL SERUM (select one)

FORTIFY
A universal, lightweight oil serum to calm and strengthen your skin. For all skin types, including sensitive.

CLARIFY
An herbaceous oil serum to balance normal to oily skin and prevent blemishes.

REGENERATE
A reparative oil serum to restore and brighten your complexion. Counteracts sun damage and dullness.

NOURISH
A restorative oil serum to replenish and deeply moisturize your skin. For normal to dry skin.

HYDRACLOUD Cream
A lightweight, but potent cream to deeply hydrate your skin.  Infused with Ginseng complex and Niacinamide.

RECOVERY Body Treatment (RBT)
A body treatment balm to invigorate, warm, and nourish your skin. Features horsetail and buddha hand citrus.


DÉCOLLETAGE Treatment
Nourish delicate skin on your neck, chest, and breasts with this luxuriant and revitalizing balm.  Features Cyperus + Golden Bell and infused in botanical butters to keep your skin firm, radiant, and luscious.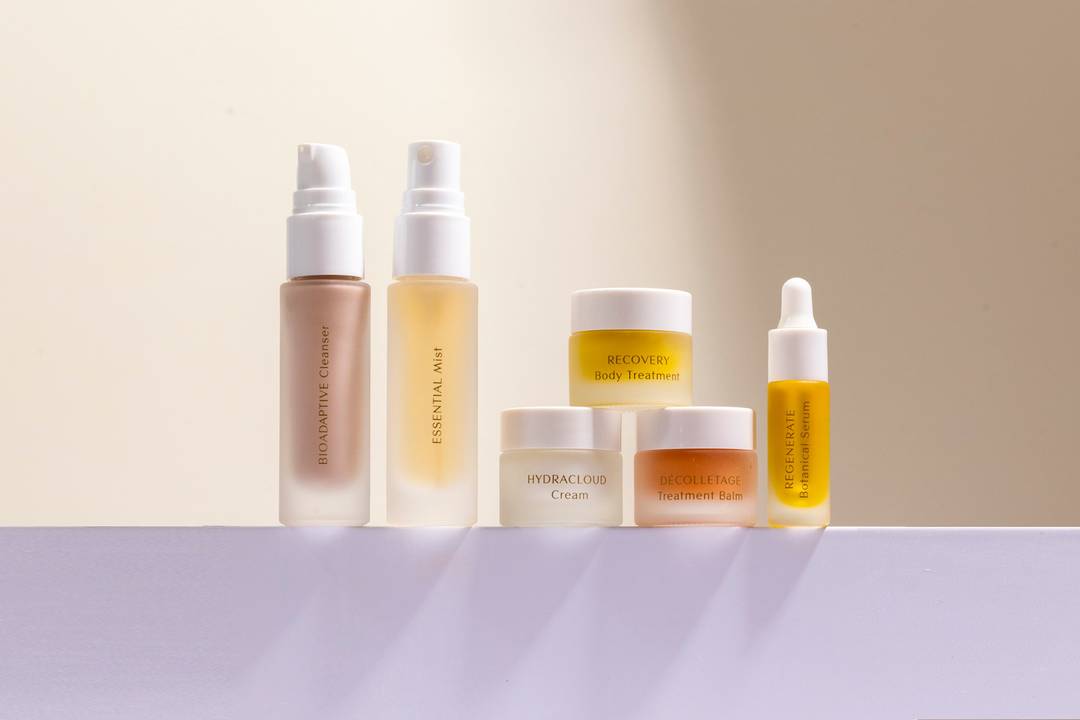 WHY YOU NEED THIS
Perfect for travel, gifting, or trying out your YINA ritual. This set is a complete ritual for your skin, body, and mind. A reminder to make time for self care and self love.
A full YINA ritual
Apply a couple pumps of the BIOADAPTIVE Cleanser to face and neck, and massage gently. Add water to emulsify. Remove with damp washcloth, rinse thoroughly.
Mist skin with the ESSENTIAL Mist to hydrate and soften skin.
Smooth a small amount of the HYDRACLOUD on damp skin.
Apply a few drops of botanical serum.
Take a small amount of the DECOLLETAGE Treatment and massage over your neck, chest, and breasts.
Apply the RECOVERY Body Treatment anywhere on your body that needs attention and care.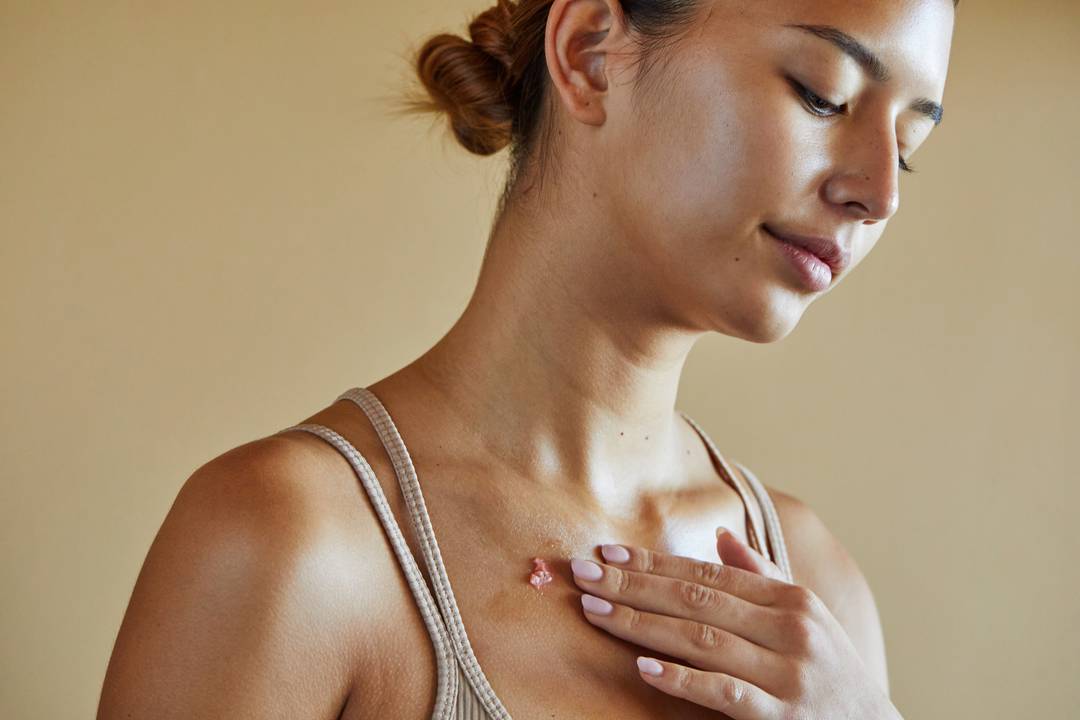 Balanced State of Mind and Body
Skin feels clean, hydrated, soft and utterly nourished. Mind and body feels soothed and relaxed.

Energetics
Grounds the mind and senses. Inspires connection to present. Evokes a clear meditative state.